Mooring booms
We work with production of booms for piers/boats.
Both Y-booms as well as the famous WM-boom is part of our range.
We produce everything in our workshop in Lysekil according to your wishes.
Ypu can choose among a wide range in terms of lengths, widths, with or without wood, and so on.
Measures and a number of how many you wish to order is all we need, then you can just sit back and we will take care of the rest.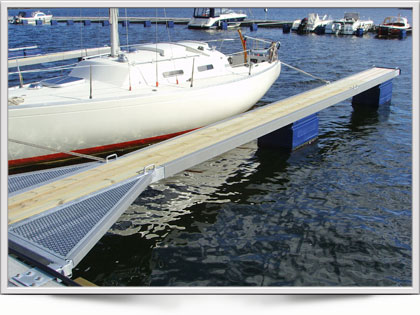 Goods protection halls
An important part of goods handling is stock holding. We work with site-built goods protection halls with many variations and at a low cost.
All we need is a place and an idea, we will take care of the rest.